Slovene Ethnographic Museum provides access to cultural heritage for everybody, and ensures inclusion of people with disabilities in the museum work.
Access
Free entry
The entry is free for people with disabilities.
Public transportation
The Museum (Metelkova 2) is a nine-minute walk from the main Ljubljana bus and train station and therefore easy to reach with the train. You can also use city buses no. 2, 9, 12, 25, 27 B, 27 NS, and exit at the bus stop Friškovec, Masarykova street (a four-minute walk to the Museum).
Parking
Public parking is available in the immediate vicinity of the Museum (e.g. Metelkova street). There is a parking garage Metelkova 300 m away from the Museum with 750 parking spots. The price is 1,4 € per hour.
Access for people with disabilities
The Museum's entrance area is at street level and has no stairs. There are automatic door openers. As you enter the Museum through the entrance, the welcome desk is on the right. All exhibition areas are accessible via wheelchair. The elevator goes to all floors.
Toilet facilities
The Museum has a toilet for people with disabilities.
Aids for people with disabilities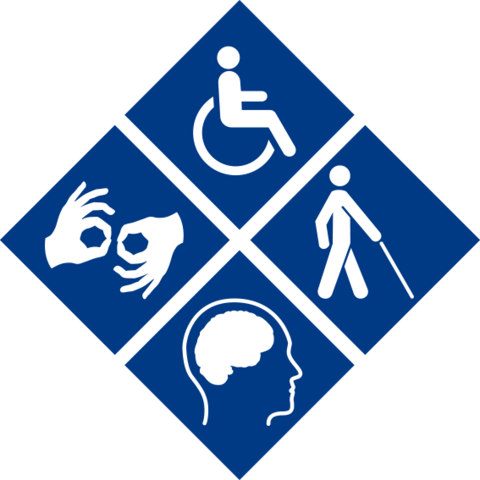 Tactile floor plans
Tactile floor plans are made of plastic material in contrasting colours, facilitating the orientation and mobility of visually impaired visitors. They offer basic information about the location of the exhibits in the building, as well as toilet facilities and exits. There are six floor plans available: three portable maps at the reception desk and three maps attached to a one-meter wooden base to the right of the elevator on the ground, second and third floor.
Magnifying glasses
Magnifying glasses are available at the welcome desk.
Hearing loop
There is a hearing loop (FM System) available at the welcome desk.
Copies of museum objects
There are 12 copies of selected museum objects included in the permanent exhibition "Between Nature and Culture". The objects represent the features of individual historical periods, production techniques and ways of life both in Slovenia and elsewhere in the world. They can be touched, enabling the visitors a different understanding of museum objects. They are equipped with audio descriptions in several languages and with a short text in large print for the visually impaired. On the SEM website it is possible to see video clips with subtitles and interpretation in Slovene sign language. The copies are also accompanied with a bilingual publication (in Slovene and English) entitled A Touch of the Past.
Museum's website
The Museum's website follows Web Content Accessibility Guidelines (WCAG 2.0). For additional information or in a case of any trouble feel free to contact us on gregor.ilas@etno-muzej.si.